Studio WillemsPeeters for RBSF
Winter Olympics 2018 – speedskating outfit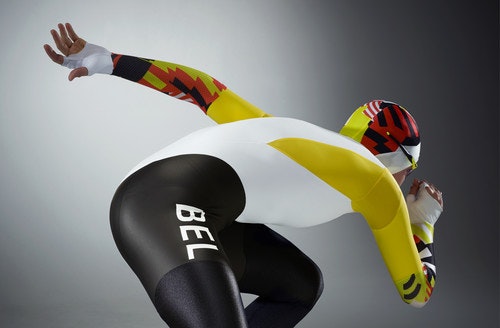 In 2017 we did a rebranding of the Royal Belgian Federation for Speedskating. In that same year we were also asked by the RBSF to develop their new aerodynamic speed skating outfit for the upcoming Winter Olympics 2018 in PyeongChang. The design uses a specific set of graphical patterns as a visual metaphor for the speed and power of the Belgian speed skating athletes. Layers of vibrant colours and shapes create a flexible style that is inspired by the ambition of our top athletes to be the best.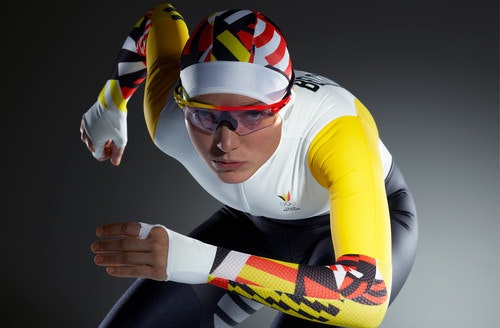 The skating suits have a number of new features and fabrics that are tested both on the track and in the wind tunnel. Managing Director AGU, Björn Jeurissen: 'We are proud that now skaters from smaller skating countries can also benefit of Dutch know-how in the field of aerodynamics.'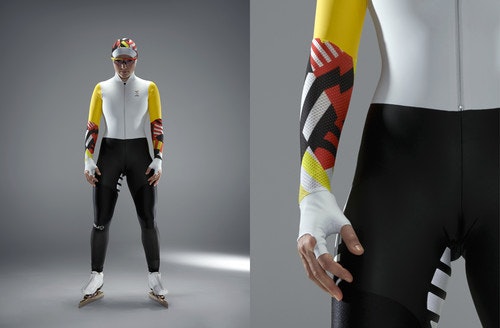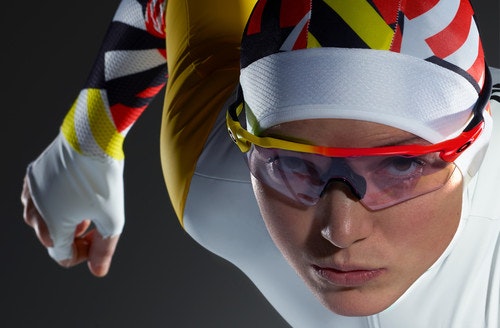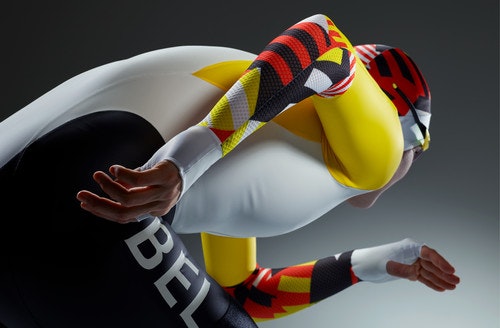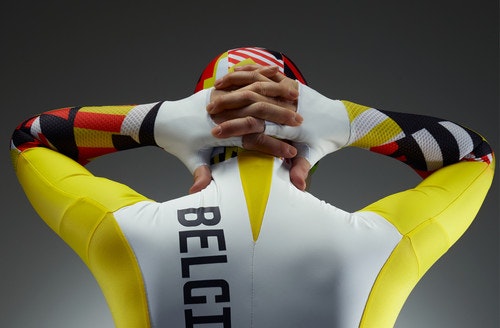 'I didn't think I could be excited about speed skating uniforms but this does the trick.' Armin Vit — Founder of UnderConsideration (BrandNew)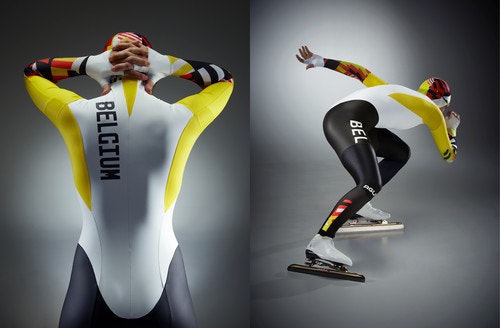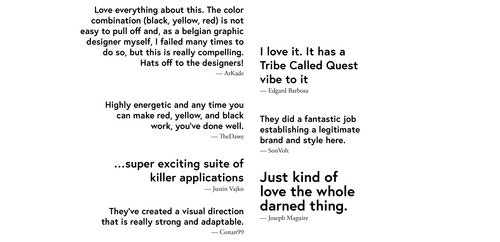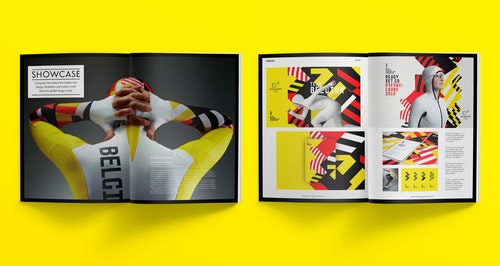 Belgian athletes go for a medal at the Olympic Wintergames. For Belgium Bart Swings won the silver medal in the mass start discipline. He's the first Belgian athlete to win a silver medal at the Olympic Wintergames in the last 20 years.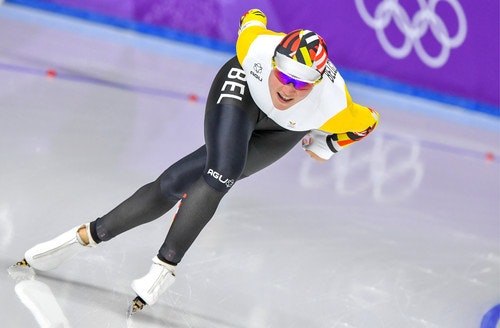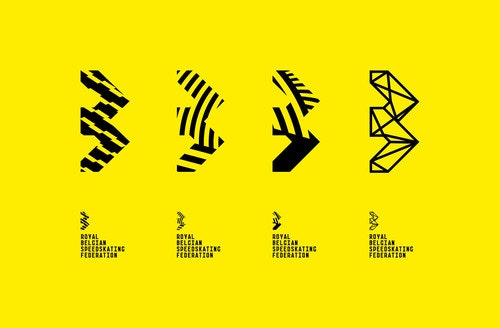 A logo-set of four different logos was created. The basic shape is based upon the actual shape a speedskater takes while skating. The 'B' also refers to Belgium. Combined with a robust, stylish typeface, this approach future-proofs the identity, allowing it to evolve without abandoning its roots.