Studio WillemsPeeters for TEO
Teo — learning, your way.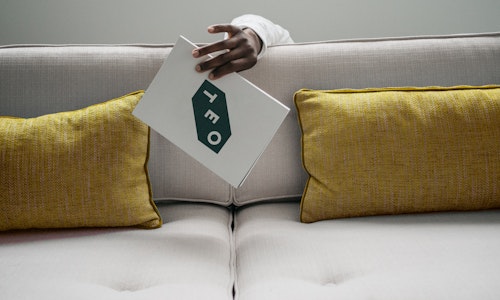 TEO (Teaching Each Other) is a start-up where technology and service are combined to deliver innovative training and recruitment solutions. TEO provides an innovative solution for talent shortage by combining training and recruitment to support companies in creating the talent they need. TEO recruits non/low-skilled candidates and turns them into technical operators, electricians, technicians, ... in 6 to 8 weeks.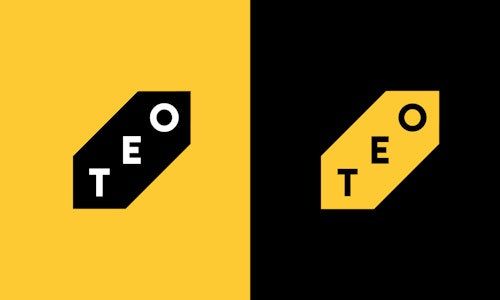 Thanks to the innovative, modular and integrated TEO tools, filled with generic and/or personalised content, every company can easily organise technical training or a complete training centre. Technical skills (both theoretical knowledge and practical skills) are mapped and further developed individually, objectively measurable and independent of time and place through TEO. We created a simple mark and visual system. The mark symbolizes the brands modular and no-nonsense character, pointing out - like a compass- the upward direction of your technical skills.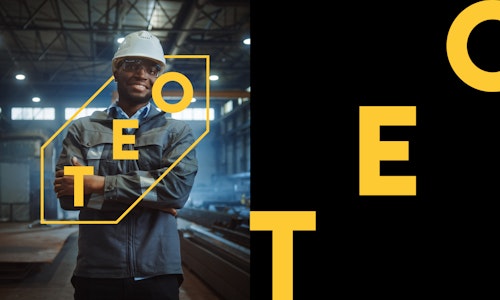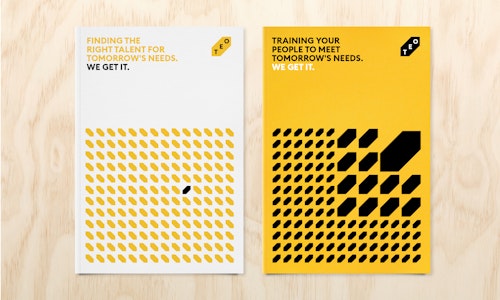 We worked hard to create something with a strong appeal, which would be well-suited to a brand that gives technical profiles everywhere new ways to boost their skills and their career. The new identity can stretch easily from basic and simple to energetic and dynamic. It's a visual design system that works for every touchpoint, online and offline.