Studio WillemsPeeters for Het Belang van Limburg
HBVL — Revitalising a news brand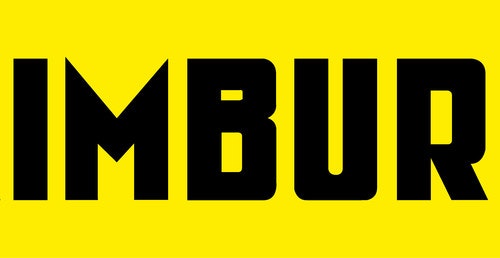 Het Belang van Limburg (Dutch; literally The Interest of Limburg) is the 5th largest newspaper in Belgium. 50 percent of all people living in Limburg are reading Het Belang van Limburg. In 2016 we were asked to do a rebranding of their visual identity (not the newspaper). The old identity needed to be revitalised to attract new readers. The brand needed to be more optimistic and proud. The only items that needed to remain as before were the logo letters and the colour yellow. Extensive guidelines were produced in order to get all items (on and offline) to a consistent look.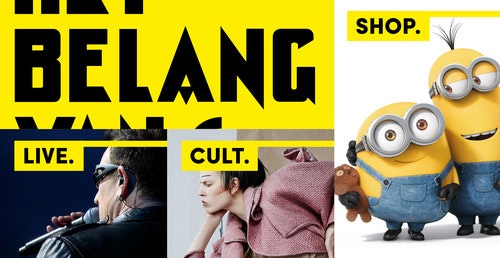 From your own street to the other side of the world ... we live, we solve problems, we put our region in motion. We explore, discover and bring news that concerns you. In scoop. Because, your news is our news, your interest is our interest, your newspaper ... that's us. Het Belang van Limburg.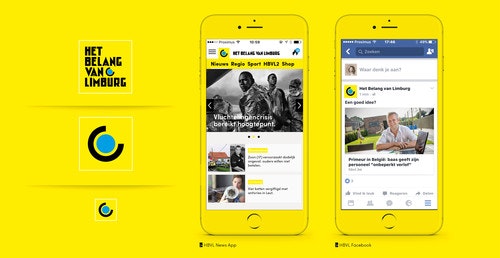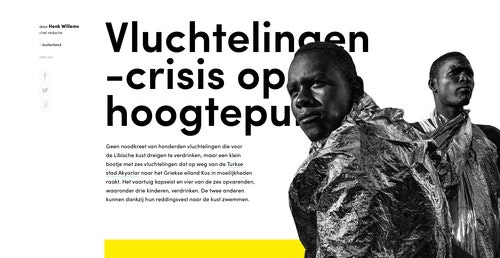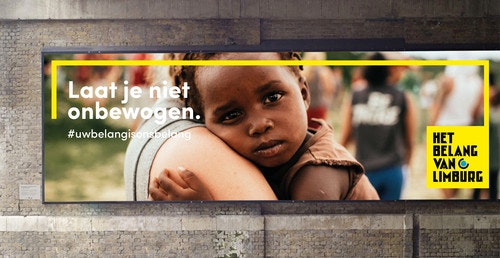 People nowadays have access to news channels 24/7. News is now more than ever dynamic (digital channels). Every single minute of the day, something noteworthy happens around us. Our open yellow frame, starting from the logo, not only captures and shares that news moment with its readers, it also keeps track on developing news. This dynamic frame allows maximum flexibility to capture every moment.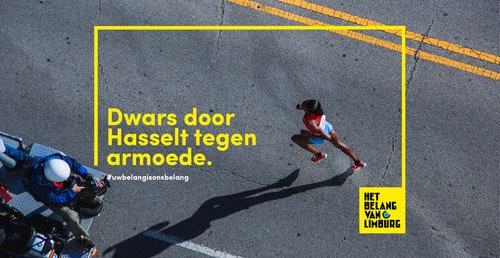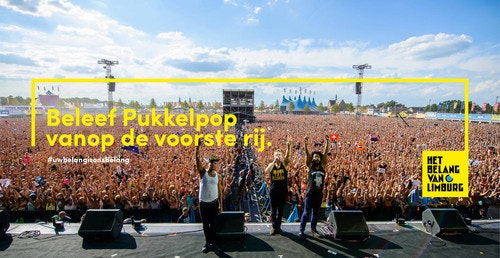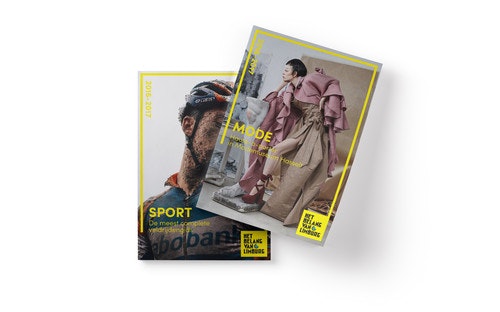 'Throughout the years, 'Het Belang van Limburg' has become a big national brand, much more than just a regular newspaper. A website, an app, a printed newspaper, a digital newspaper, a shop... almost each platform had its own logo and corporate style. A new corporate identity was required in order to express ourselves as one strong national brand. We've bombed Studio WillemsPeeters with an extensive briefing, dozens of applications and let them know all about our products. Their first proposal nailed it down. They refined our logo and built a beautiful but also a simple and sleek branding around. A strong corporate identity that is very recognizable.' — Soetkin Thoelen, Coördinator Promotion&Communication