Studio WillemsPeeters for Finn
Finn — Make friends. Be interesting.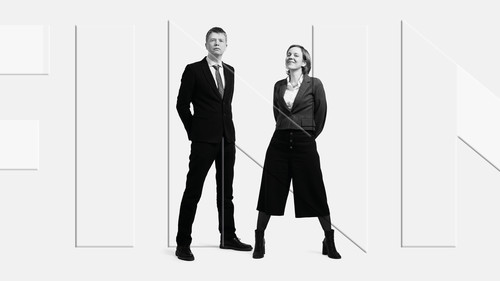 The 2015 Holmes Report named FINN as one of the most interesting boutique agencies in the world "to watch", because of its strong track record and its innovative approach to PR. Their blog was named as "one of the best European blogs on PR and corporate communication" by the international magazine Communication Director. In 2015, after winning the Belgian preselections, FINN sent the first ever "Belgian Young PR Lions" team to the Cannes Lions, where they finished 4th against 20 teams from all over the world.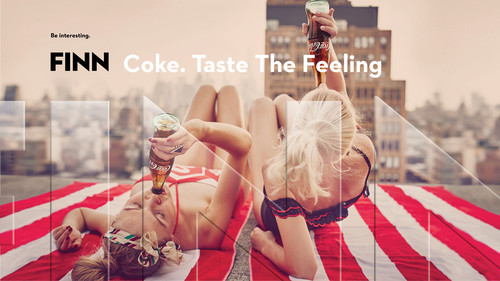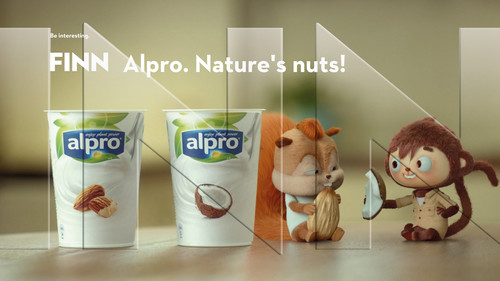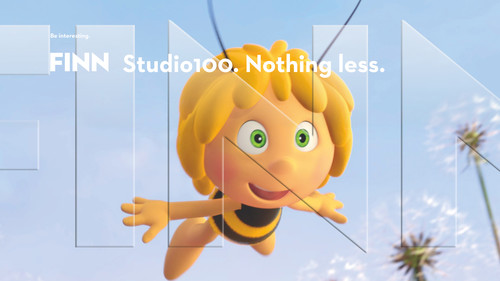 A full set of digital templates was designed and executed in order to bring coherence all their brand communication.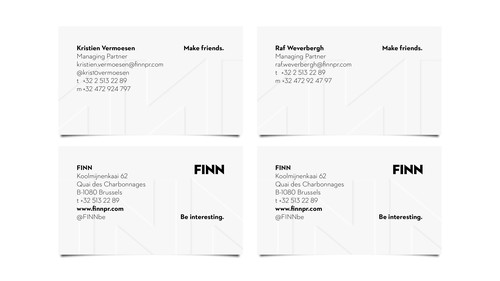 'Studio WillemsPeeters has a deep intuition for how brands should feel given the positioning that clients are after. And their designs are so damn nice you want to eat them.' — Raf Weverbergh, Co-founder FINN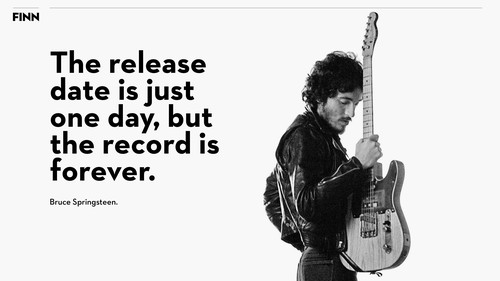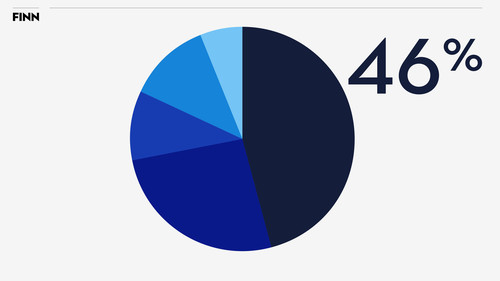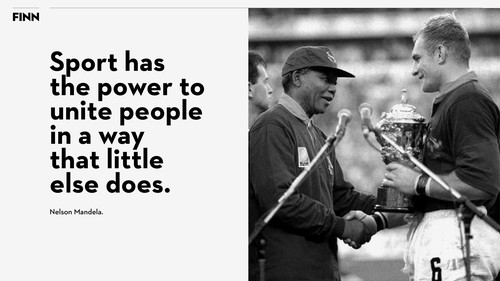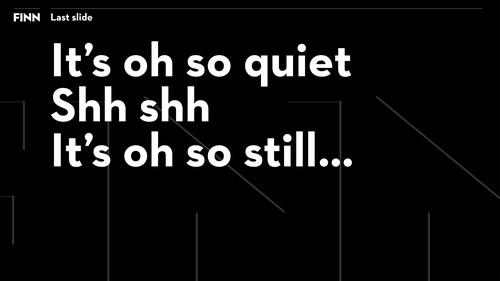 FINN. 10 years anniversary. Remain friends. Stay interesting. Even after 10 years. Finn wanted to celebrate its tenth birthday with a special invitation lenticular card. Starting as a solid two man band in year 1 and evolving into a dynamic group of 16 people in year 10. The lenticular card showed that shift in an original way.