Studio WillemsPeeters for Graphius
Graphius – We make your print work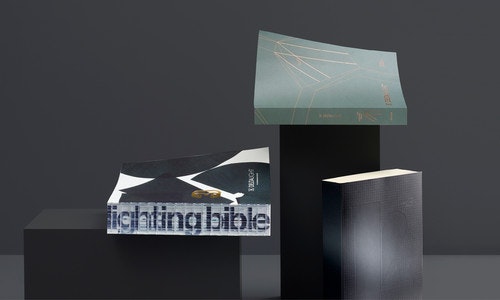 Graphius is an expert producer of high quality print work with extensive knowledge and expertise in books, catalogs and magazines. Graphius is an industrial printing firm active on four sites: Ghent, Brussels, Nazareth and Paris, where vertically-integrated industrial print works have been set up. Graphius Group was founded in 2014 when 6 companies gathered at 1 site in Ghent. To further establish its strong and growing position in Europe, Studio WillemsPeeters was asked to streamline and allign all communication, starting with a strong logo.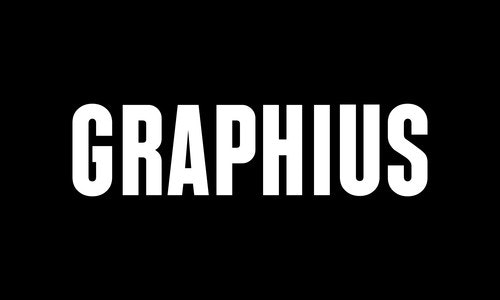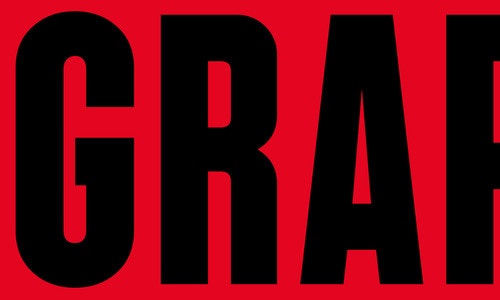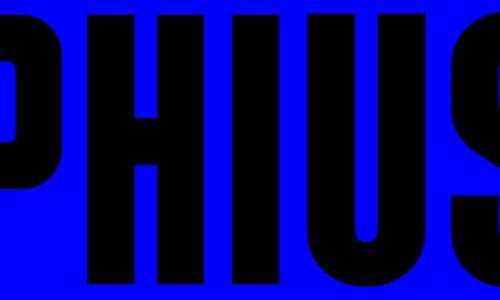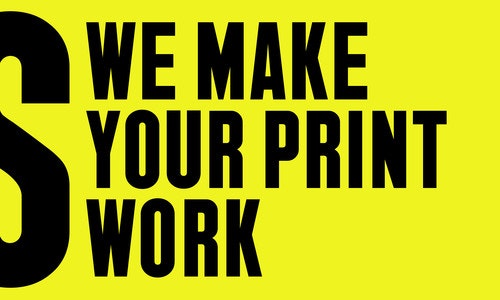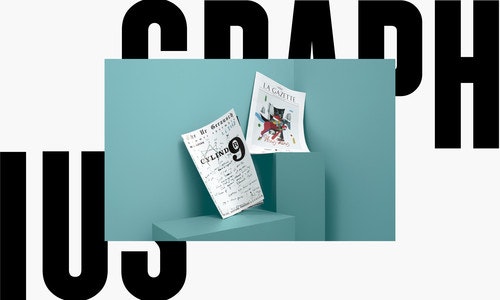 Over 370 employees offer an answer to the frequent question of shorter delivery dates and high-quality printing. The Graphius production system, with 113 recent Heidelberg print towers and completely integrated bookbindery is among the most extensive on the European market. The whole production, ranging from a brochure to a hardcover book, is done in-house, giving maximum control over quality, budget and throughput time.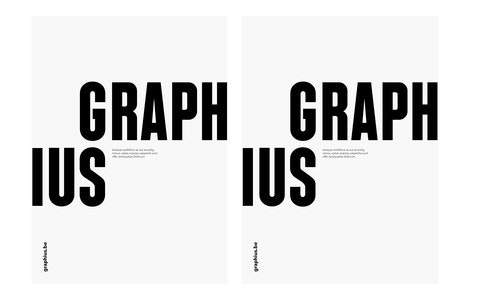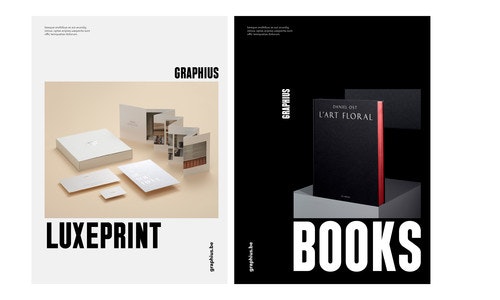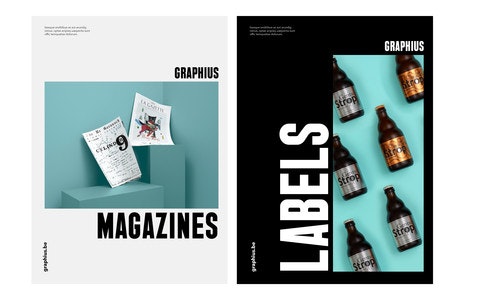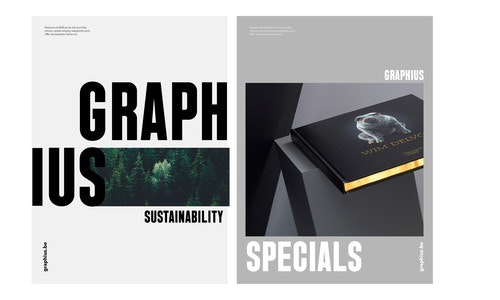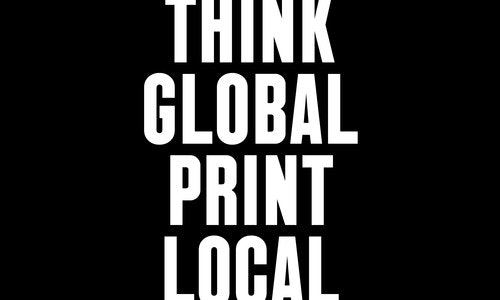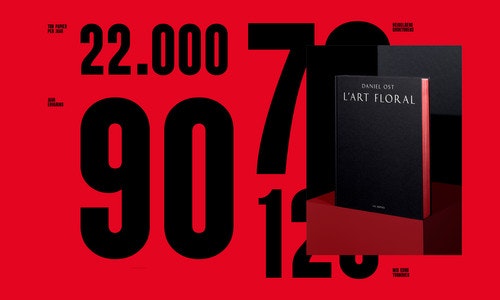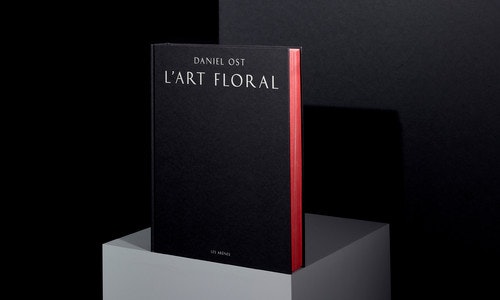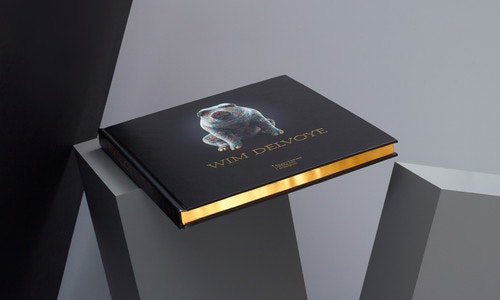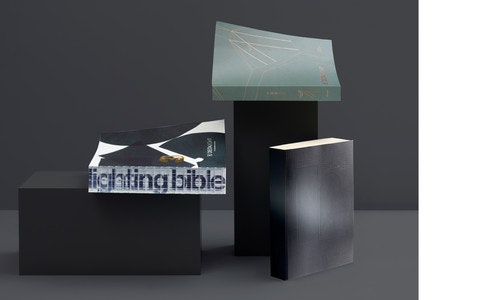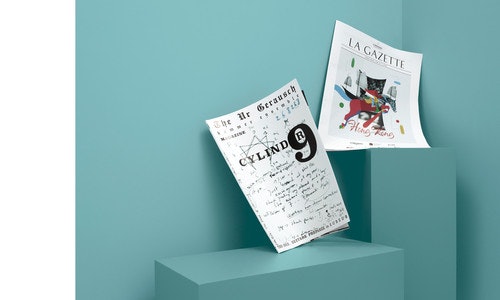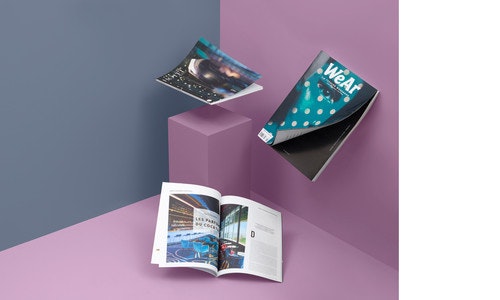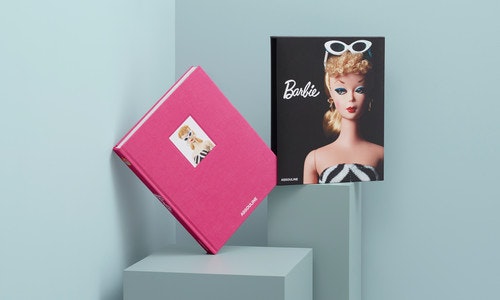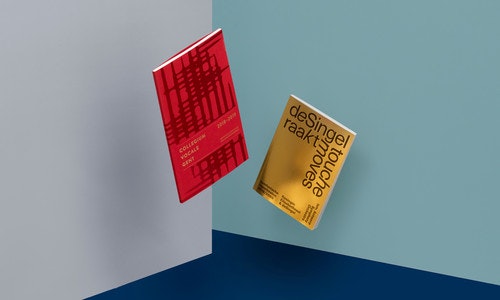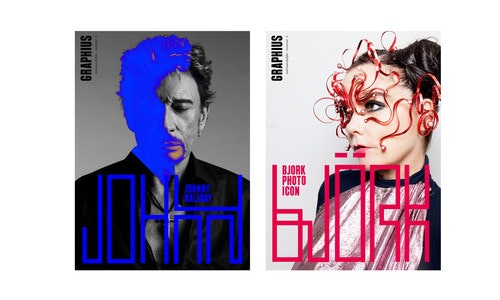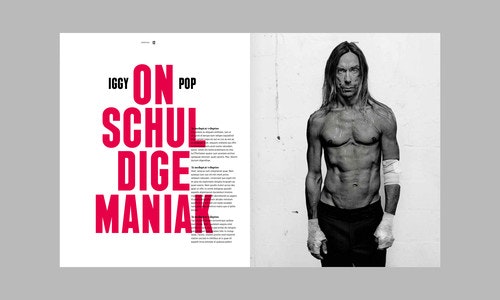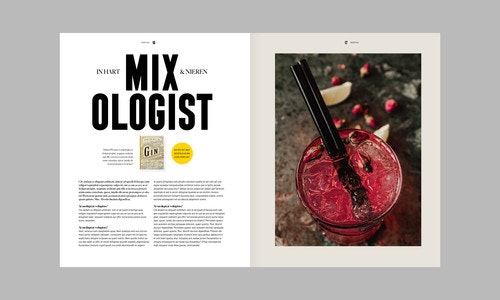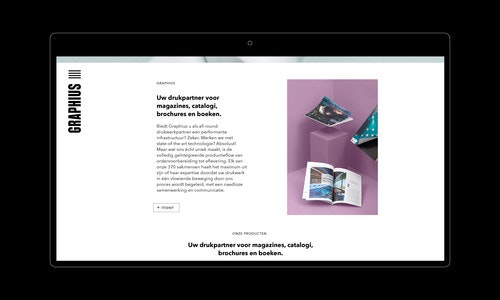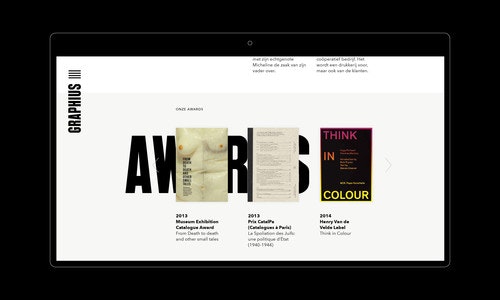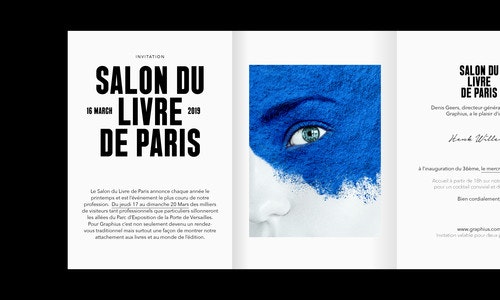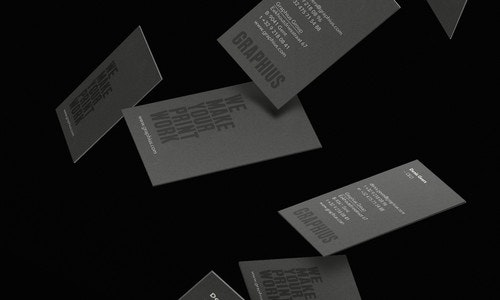 All product photography by stefaniegeerts.be. Images of Iggy Pop, Björk and Johnny Halliday only used here as a template-placeholder.